Acti-Kare Senior Care Franchising Opportunities
Own a Rewarding Senior Care Franchise. Proven Model, Multiple Revenue Streams and Low Overhead make our opportunity one of the most attractive in franchise industry.
Let Acti-Kare turn your dreams of small business ownership into reality!
Call NOW for a FREE information package at
866-804-5934
, or fill out the form above.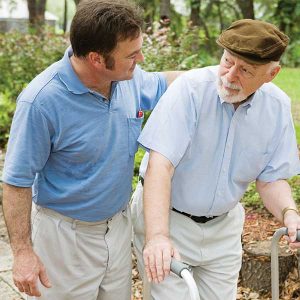 Acti-Kare franchisees provide superior caregiving services to the whole family in the comfort of their own homes. Franchise owners manage a staff of caregivers that help our clients live happier, more active lives.
More than ever before, seniors are choosing to remain in their own homes as they age, instead of going into a retirement center or nursing home. And because the number of seniors in this country is projected to increase dramatically now that the first Baby Boomers are retiring, senior in home care promises to become one of the fastest-growing businesses around.
8,000 people turn 65 everyday. 90% of those seniors if given the choice would prefer to stay at home in comfortable familiar surroundings as they age. The cost of an assisted living facility is 40,000.- 55,000. a year, while choosing to have care provided at home is 18,000 – 22,000 a year. It's easy to see why more and more senior are staying at home.
Why Choose Acti-kare?
Our franchise owners primarily offer personal care and companion services to seniors in their homes or at assisted living facilities. What makes Acti-Kare truly unique is that we offer additional services beyond Senior Care. Our franchisees offer a complete suite of non-medical home care services ranging from our Childcare program, caring for children and for children with special needs, to our Mommy & Me and Mommy-To-Be programs, caring for expectant mothers and postnatal care for mother and baby. We also offer Personal Injury Care and Recovery Care, caring for those recovering from an injury or surgery, as well as Pet Care.
Here are just a few of the benefits we offer our franchises:
A Proven Home Based Model with Large Protected Territory
Low overhead. No office needed (in most cases).
We provide recruiting assistance for your Caregivers
Complete advertising and marketing assistance. You will follow our step by step marketing plan and engage our preferred vendors to conduct all of your local advertising.
Access to our National partners for client referrals
Assistance with State Licensing (as required)
We also provide complete assistance with getting your location registered to accept Medicaid, Veterans Administration funding, Long-term care insurance and Medi-care (starting in 2019)
Comprehensive Caregiver Training Program (no cost to the franchise owner or caregiver)

Our proprietary online training and certification program ensures your caregivers are thoroughly trained as well as ongoing training.

Our Call Center, Your Competitive Advantage…..

Our staffed call center that answers all inbound calls from potential clients/caregivers and "sets appointments" for client consultations. This service is available 9AM-9PM M-F and 9AM-5PM SAT/SUN. The call center also makes outbound calls to website inquiries or leads from third-party lead generators to set appointments for franchise owners. Reps call these leads within 5 minutes of receiving them. The outbound hours are the same as Inbound. Call center reps also act as chat operators on the franchisee's individual website during business hours.

On-Site Training at Your Location Or Ours For a small fee, training may be arranged at your location.
On-Going Support

Franchises have a toll free number to call anytime for ongoing support from our franchise support team to help you along the road to your Aci-Kare success and so much more.

And so much more
"Acti-Kare gave me all the tools to be successful. The marketing and support helped me to reach my goals for the business way ahead of schedule. I would highly recommend Acti-Kare to anyone!"
-R. Shaw, CA Franchisee
Now is The Perfect Time to Join Us!
Our proven processes, expert marketing, in-depth training and superior franchise support will help you build your own successful business, one you can be proud of.
Call NOW for a FREE information package at 866-804-5934, or fill out the form above.