About Acti-Kare of Hilton Head, SC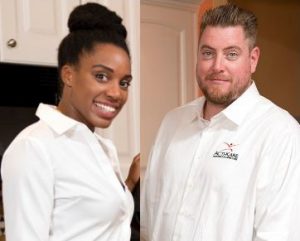 Nathan and Natalie Cockrell chose to launch Acti-Kare of Hilton Head to bring an innovative approach to address the growing need for specialized care. Acti-Kare assists clients with services ranging from additional help with daily tasks, recovery care after a hospital release, senior care focused on active living, respite care, and family care for special needs families and new moms. The couple's business serves clients throughout Hilton Head Island, Bluffton, Okatie, Beaufort, and Port Royal. Natalie Cockrell brings a psychology and special needs education background to this couple's business venture, while Nathan Cockrell brings nearly a decade of operational management experience.
"We're here to serve the diverse needs of families and offer tailored in-home care for all stages of life" Natalie said. "Our goal is to provide concierge level care and communication for clients and their families".
Aware that clients often have adult children who live out of state, Acti-Kare offers an online portal where families can follow up on care and learn more about aging in place. All services focus on "active care" by promoting active lifestyles for clients and helping them get outdoors and engaged in activities in the community. Transportation services to community art classes, nature walks, and other activities are among the services offered. In-home senior care is provided by expertly trained and compassionate caregivers. "At Acti-Kare we consider it an honor to have the opportunity to enhance the lives of our clients in their homes" said Nathan Cockrell.