About Acti-Kare of New Tampa, Florida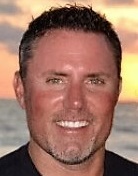 Bradley Romp is the Owner and Area Director for Acti-Kare Responsive In-Home Care of Tampa, where he offers in-home and on-site non-medical home care to seniors and other populations in need.
Mr. Romp is a graduate of North Olmsted High School in Cleveland, OH, and possesses a Bachelor of Arts Degree in Business Management from the University of South Florida. Prior to embarking on his Acti-Kare business venture, Mr. Romp worked in corporate America for AT&T as a Government Account Manager for nearly 20 years. During his time with AT&T, he had the opportunity to work with many county, state, and federal agencies, where he was able to hone his relationship-building skills, and gain insight into how to navigate government policies and procedures. These skill sets helped perfectly prepare Mr. Romp for his Acti-Kare franchise ownership, where he has developed a wide network of care partners to assist his clients with everything from tapping into their long-term care insurance policies, to receiving Medicare funding for home care services.
"I truly believe that my passion in life today is giving back to our community through my Acti-Kare franchise. The fact that I get to work with a variety of clients including everyone from elderly adults to children and infants, is not only so gratifying but very rewarding."
In addition to his professional expertise, Mr. Romp has also had the distinct pleasure of being an Ambassador for The National MS Society Mid Florida Chapter Bike Committee since 2010, which has given him the ability to help so many people that struggle daily with their disease. Mr. Romp is also a Board Member for The Malouf Family, which has provided fundraising for St. Jude Children's Research Hospital since 2015, and a proud member of the New Tampa Rotary Club, Business Networking International (BNI), and Kiwanis Club.