About Us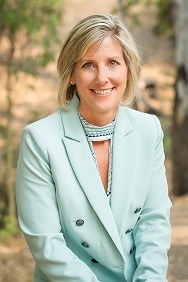 Lori Renaud is a registered nurse & business owner with over 13 years of experience working in healthcare. She has a bachelor's degree in both business and nursing. Lori made the decision to open her own home care business to help people in the community age well in the comfort of home. She is passionate about improving the quality of life for older adults, harmonizing an independent lifestyle with safety and personalized care.
The motivation for Lori to operate her own business providing in-home care services to others developed over time. The main source of inspiration comes from her grandmother, who always gave Lori the confidence needed to achieve her goals. Seeing the positive impact a caregiver had on her own family cemented Lori's desire to get involved. She loves that her grandmother was able to stay active in her own home her entire life with the help of a caregiver. She also appreciates that her father-in-law was able to return home more quickly after suffering from a stroke because a caregiver was present to assist him with his needs. Acti-Kare provides the perfect opportunity to blend Lori's sound business mind with her compassionate nursing background to run a supportive system for clients and employees.
Working in healthcare presents Lori with the opportunity to see first-hand the value and benefit that in-home care offers. Acti-Kare is an industry leader in providing highly qualified, compassionate, and trustworthy caregivers who have undergone thorough background and reference checks. We are committed to providing outstanding service, to exceeding our client's expectations, and to treating every family member as if they were our own.